Since 2021, MND and BLACKPEUF have been working together on the creation and design of posters illustrating the projects and references of the French industrial group based in Savoie region.
Created in 2014 and based just a few kilometers from MND industrial site, the BLACKPEUF company is now (re)known for its original posters inspired by mountains, with the creation of many derivative products such as paintings, postcards, or decorative and furnishing articles.
The collaboration with BLACKPEUF is now an integral part of the life of the group's projects, immortalizing the major references commissioned each year, through the graphic creation of unique drawings. These are then printed on paper and other durable material, then given to customers during opening ceremonies. A souvenir designed and made in France, which chimes with the "#MadeintheAlps" know-how of MND teams.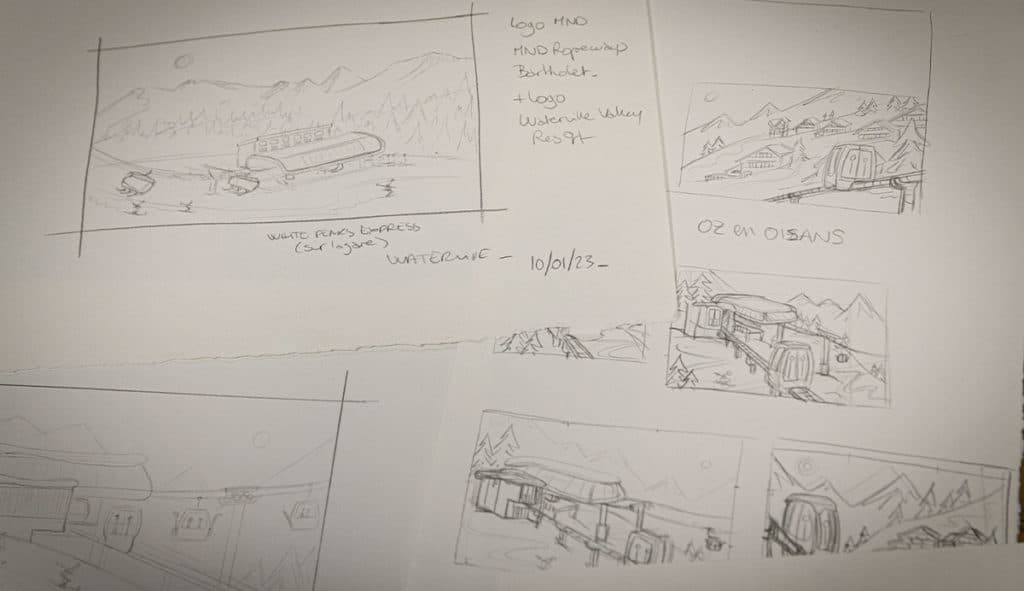 For each project, a brief accompanied by photos of the infrastructure and its environment is sent to Céline Dalla Nora, the founder and artistic director of BLACKPEUF. She first designs a sketch. After validation, it is then processed through a graphic tablet to give the final rendering of the drawing, which will be then printed on various material.
Launched in March 2021 on the occasion of the inauguration of the Gaston Express, MND's detachable chairlift installed in Les Sybelles (France), the partnership has since given birth to more than ten unique posters, of which MND systematically keeps a copy, which can be seen in his showroom in Ste-Hélène-du-Lac.