Started in August, the cable unwinding operation is an important step of the cable car renovation project. It should be completed in the coming weeks, which will then allow the cabins to be installed.
The Huy cable car, which opened in 1957, has gradually become an iconic infrastructure of this city located along the Meuse river, in Belgium. It is based on a double-track cable system and has three separate cables: two carrier cables, each with a length of 1500m and a 3-kilometers long traction cable.
The two cabins, one from each end, pass each other above the city center. They are driven by the traction cable (or traction wire rope) using an electric motor located at the upper station. Thus, the cabins run on the carrier cables and are attached to the traction cable which is in motion. The latter plays a vital role and requires special attention during its installation.
In recent days, the installation of the carrier cable (on Liège side) has been finalized and will soon be completed by the installation of the second one (on Namur side). The cables are installed using the "daisy chain technique": the new cable is hooked to the old one and the latter is unwound using a winch.
It will then be the turn of the traction cable to be installed in the coming days, including its splicing, a manual operation of assembling the cable which ensures that the cable forms an infinite loop.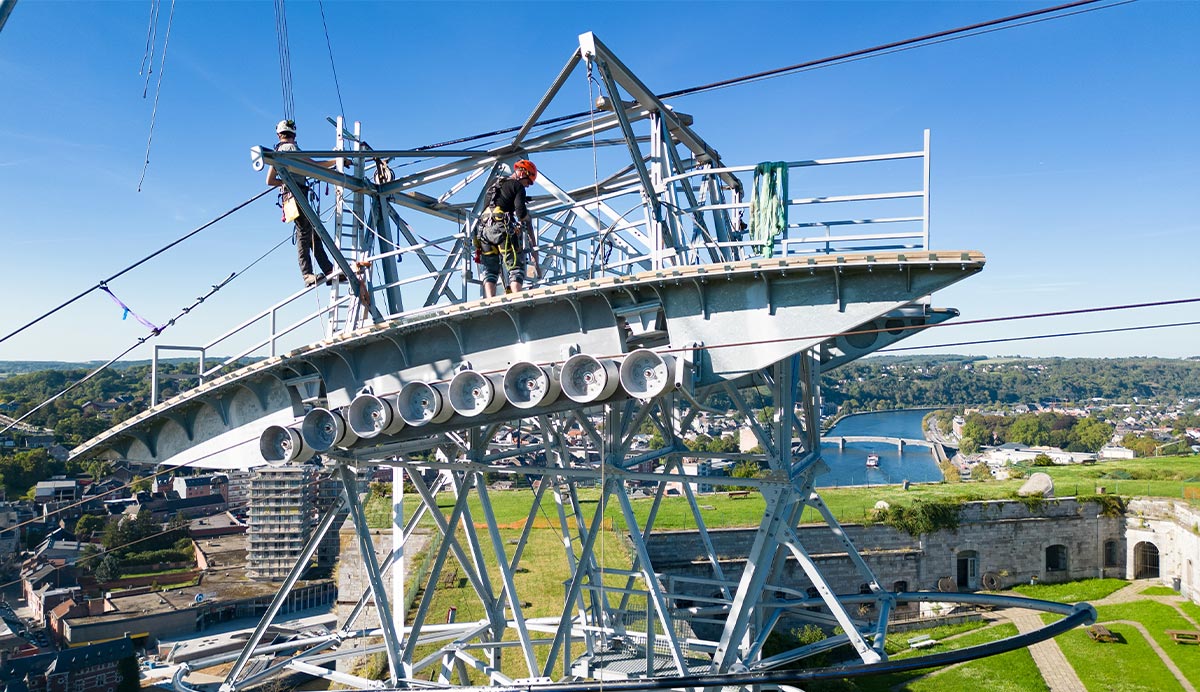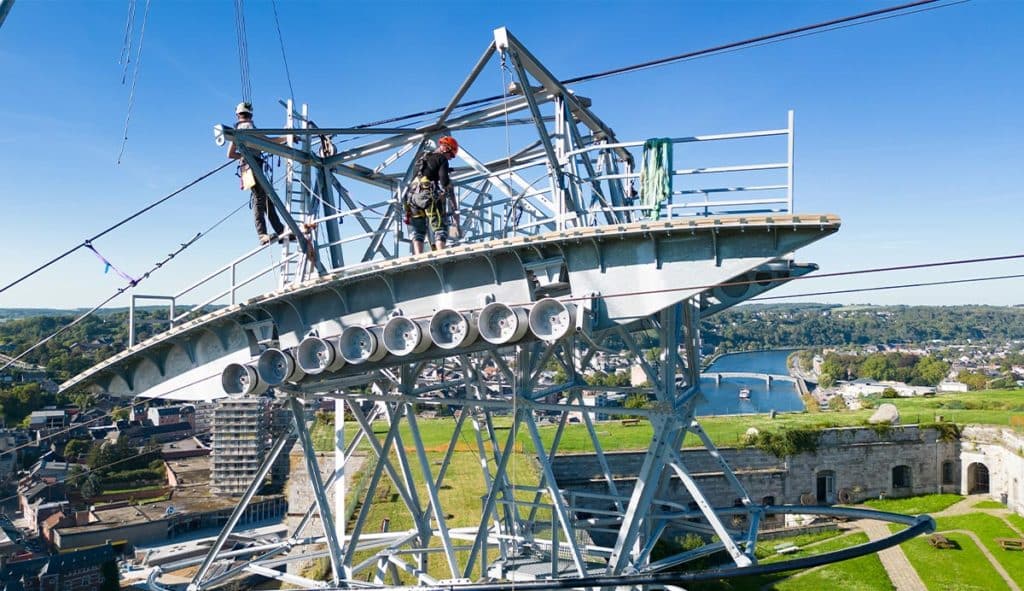 The process of cables unwinding is particularly delicate and requires precise coordination which will be followed by their tensioning. Connecting the Batta district to the Sarte plain (above the Huy wall) via the Fort de Huy, the cable car will soon transport visitors across the city, with a breathtaking view of the river and the surrounding area.