MND, world No. 1 in the prevention and control of avalanche risks through its MND SAFETY brand, supports mountain areas and road transport authorities before winter begins, everywhere we operate.
First remote avalanche control system for Japan in Lotte Araï
On 20 October 2022, MND and Lotte Araï Resort have commissioned two new OBell'X™ to carry on optimizing its avalanche safety systems installed on site. With these two products by MND SAFETY, Lotte Araï is now the first resort in Asia to be equipped with a removable avalanche triggering solution.
In Japan for more than 20 years with the pioneering GAZEX™ solution in Hakuba Cortina, MND is part of the continuity to modernize existing infrastructure while supporting the development of mountain sites. In Lotte Araï ski resort, MND also installed in 2017 an illuminated covered conveyor belt to transport beginner skiers in the snow front.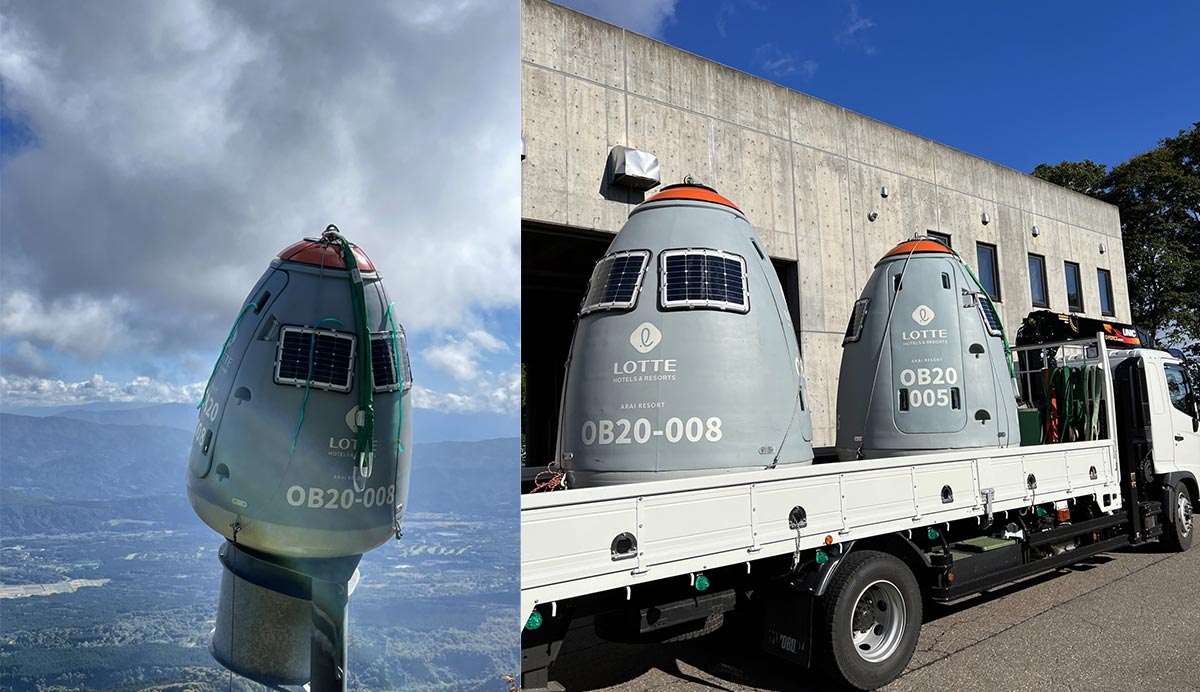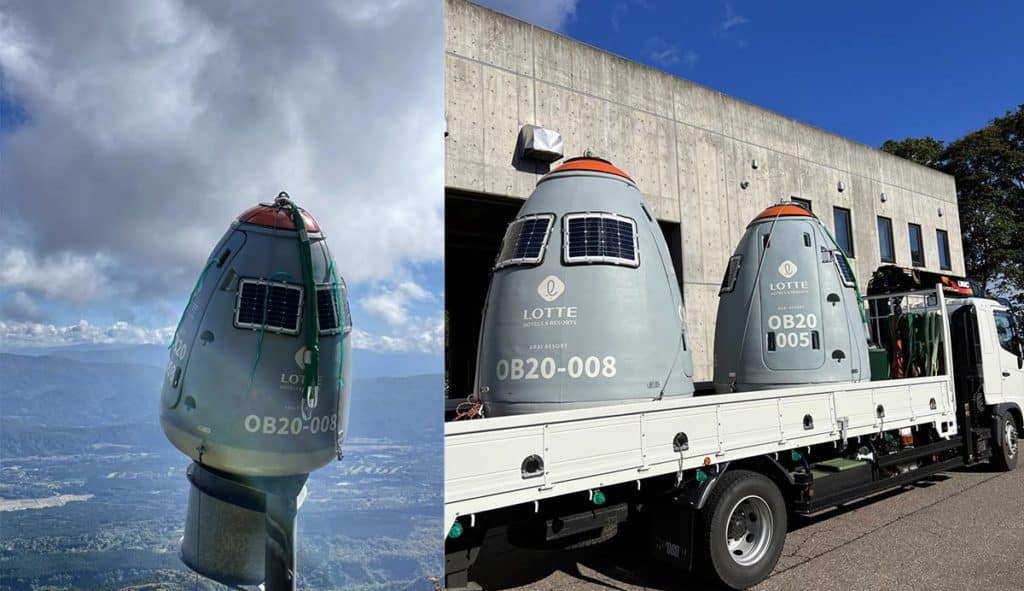 Securing the resorts and roads in the United-States
In the United-States, ski resorts are also in full swing to prepare the upcoming winter season. In Utah, Snowbasin Resort has entrusted MND with a third GAZEX™ system to protect its slopes while Department of Transportation (Caltrans) has replaced exploders that have been protecting the highway for 30 years, an intervention part of services portfolio by MND. Beyond ski areas, continuity of access and road safety is provided as a preventive measure for many transport authorities in the United States. This is the case for California: since 1911, MND has been supporting CALTRANS with nearly 70 Gazex™ solutions and in Colorado (CDOT) with 40 fixed and removable systems for the protection of the Loveland Pass located at an altitude of 3655m and the Eisenhower tunnel with a length of 97km. 
MND SAFETY
As a pioneer and innovator of non-explosive preventive avalanche triggering systems for over 30 years and with its patented products Gazex™/Gazflex™, O'BellX™ and DaisyBell™, MND SAFETY has established itself as the world reference in this sector. Today, our expertise extends to the global management of this risk, thanks to a range of unique solutions for decision-making assistance and detection of avalanche activity. Only systems in the world that do not use any explosives, MND SAFETY solutions guarantee the safety of staff, infrastructures, skiers and mountain ecosystem in which they are installed.